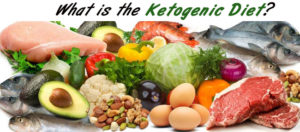 The ketogenic diet is a high fat, moderate protein and low carb diet which puts the body into a metabolic state known as ketosis where your body burns fat for energy.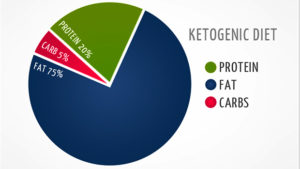 When the body is in a state of ketosis, the liver produced ketones which become the main energy source for your body.  The ketogenic diet is also referred to as keto diet, low carb diet, and low carb high fat.
So why is it so awesome and why is it taking the world by storm?  Because it provides your body with a cleaner more sustained energy source that eliminates cravings and binge eating that keep you on an up and down roller coaster ride. A Keto diet allows you to take back control of your eating instead of allowing your bodies addiction to carbohydrates to derail your health giving way to obesity, heart disease, inflammation and all sorts of other maladies.
It's based around the premise that your body was designed to run more efficiently as a fat burner than a sugar burner.
Fat Burner vs Sugar Burner
When you eat something that is high in carbs like a cupcake, your body will produce glucose and insulin.
Glucose is the easiest molecule for your body to convert and use as energy so that is why it's the preferred energy source for your body.
Insulin is produced to process the glucose in your bloodstream by transporting it around your body.
This sounds pretty efficient, right? The problem with this is that when glucose is used as a primary energy source, fats are not needed for energy and therefore are stored.
With the average person's diet, glucose is the main energy source.
This initially doesn't seem like a problem until you realize that the body can't store that much glucose. This becomes an issue for you because the extra glucose gets converted into fat which is then stored.
Because your body uses glucose as it's main energy source the glucose that is converted into fat doesn't get used.
When your body runs out of glucose it tells your brain you need more so you end up reaching for a quick snack like a candy bar or some chips.
You can begin to see how this cycle leads to building up a body that you don't really want.
So what's the alternative?
Become a fat burner instead of a sugar burner. Despite its many known health benefits, nutritional ketosis has traditionally been believed to be out of reach… until now. With Ketopia, it's never been easier to access all the benefits of a fat-burning body in as little as one hour.
For more information, please visit www.LeanLifeRecipes.com